Celebrate Sukkot on the Kavanah Rooftop
The Jewish New Year holiday season does not end with break-fast of Yom Kippur!
It continues with the seven days of Sukkot and then culminates on the final days of Simcha Torah. Our Sages say that the Joy we generate on these final days will permeate the entire the year. Join us for Shemini Atzeret and Simcha Torah as we pump up the simcha to all new levels!
FRI NIGHT ROOFTOP SUKKOT DINNER AND SAT SIMCHA TORAH BUFFET 
Friday Night Shabbat Holiday Yom Tov Dinner, October 6th, 7:00 PM
Sat Night Simcha Torah Buffet and L'chaims, October 7th, 7:30 PM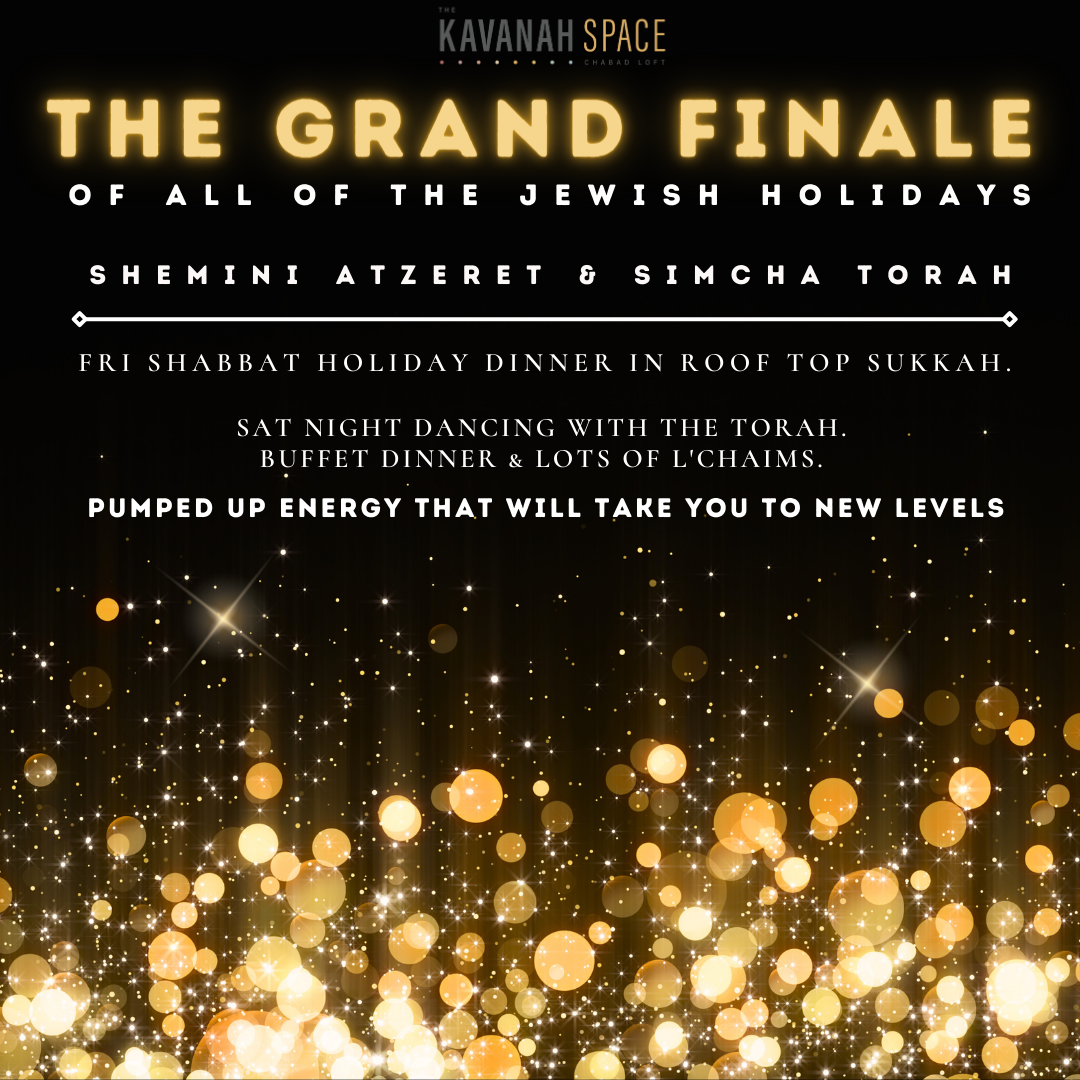 When
October 6th, 2023 7:00 PM to October 7th, 2023 7:30 PM
Location
10 East 8th Street
Rooftop, top floor
10003
Event Fee(s)
| | |
| --- | --- |
| Friday Night Shabbat Sukkah Dinner | |
| Fri Sukkah Dinner for One | $75.00 |
| Fri Sukkah Dinner for Two | $150.00 |
| Fri Sukkah Dinner for Three | $225.00 |
| Fri Sukkah Dinner for Four | $300.00 |
| Fri Sukkah Dinner for Five | $375.00 |
| Sat Night Simcha Torah Buffet and Torah Dancing | |
| Simcha Torah for One | $36.00 |
| Simcha Torah for Two | $72.00 |
| Simcha Torah for Three | $108.00 |
| Simcha Torah for Four | $144.00 |
| Simcha Torah for Five | $180.00 |